Episodes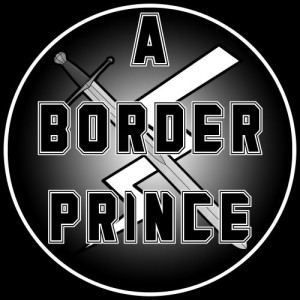 Saturday Feb 11, 2023
Saturday Feb 11, 2023
Warhammer 40k Audio / Sector 13 a Ciaphas Cain Adventure by Sandy Mitchell
Im back with a classic. Our favourite Commissar is up to his old Tricks with Jurgen. This is one of the first outings for Cain. 
I highly recommend the Novel. Pick up the one of the novels using my link
https://amzn.to/3D28sZ5
or grab one of the audiobook on audible with this link
https://www.amazon.co.uk/Audible-Membership/dp/B00OPA2XFG?actionCode=AMN30DFT1Bk06604291990WX&tag=aborderprince-21
 
Thanks! Emperor Protects!
-----------------------Affiliate links-----------------------------
🔴 You can get an audiobook here at Audible for free following my affiliate link which helps me: https://www.amazon.co.uk/Audible-Membership/dp/B00OPA2XFG?actionCode=AMN30DFT1Bk06604291990WX&tag=aborderprince-21
🔴 15-25% Discount on Warhammer and other games at Element Games: http://elementgames.co.uk/?d=10218
🔴 Head over to Humble Bundle for some great deals on stuff: https://www.humblebundle.com/?partner=aborderprince
--------------------Support the Channel-------------------------
🔴Become a channel member: https://www.youtube.com/channel/UCz-zxjO6L6FpypwA2iyQ4pg/join
🔴 Become a patron at Patreon: https://www.patreon.com/user?u=5191748
🔴 Support of SubscribeStar: https://www.subscribestar.com/aborderprince40k
🔴PayPal donations if you feel like it: paypal.me/AborderPrince
🔴 Crypto currency addresses
Bitcoin: bc1q3dunc0vr5mzx8deagp26klfpfzt2sraqzycja9
Etherium: 0xEd4D361749DBFbfbe790788498D18405E3dDB36D
Cardano: addr1qyed3yz5z5h3rlkntvy63q6xylz7sj6jz4jfy36d8zvys9ejmzg9g9f0z8ldxkcf4zp5vf79ap94y9tyjfr56wycfqtsn57yd5
Polkadot: 14dz26CHd5JKU8tL5WK69GCUVs4nrJCcre4nuJh7fSef25bQ
Chainlink: 0xEd4D361749DBFbfbe790788498D18405E3dDB36D
Uniswap: 0xEd4D361749DBFbfbe790788498D18405E3dDB36D
Litecoin: LSmMctvV4gsSe2HwtG3gcEs9vn1rBhEdiQ
Tezos: tz1ZXNYgmY3ZzmYJotv6K7cJfj78eCAwAnRh
Doge: D8MYT1GcgA2U5hziGmNUGZci3d5HNXA9c1
------------------------Social Media-----------------------------
Instagram: https://www.instagram.com/aborderprince/
Blog: https://aborderprince.wordpress.com/blog/
Twitch: https://www.twitch.tv/aborderprince
Facebook: https://www.facebook.com/aborderprince
Minds: https://www.minds.com/Aborderprince
Logo art Empyronaut: https://www.deviantart.com/empyronaut
Intro Pavo Karalić: https://egoprime.artstation.com/