Episodes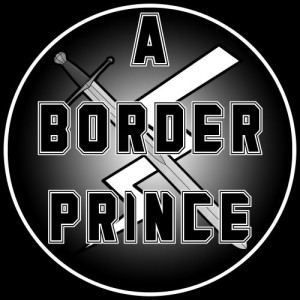 Thursday Mar 02, 2023
Thursday Mar 02, 2023
Covering the 3rd Company of the Imperial fists the Sentinels of Terra and recent events as well as Captain Lysander and Captain, Formely Sergeant Garadon. But also the Imperial Fists as a whole and the ongoing conflict with the Iron Warriors. 
0:06:36 Captain Lysander
0:16:48 Storm Clouds
0:48:16 The Storm Breaks
0:57:20 The Crusade Begins
01:30:20 Infestation on Drashin
01:50:56 Vengence Gathers
02:02:25 Fall of Malodrax
Thanks! Emperor Protects!
#WARHAMMER #ASTARTES #40k 

-----------------------Affiliate links-----------------------------
🔴 You can get an audiobook here at Audible for free following my affiliate link which helps me: https://www.amazon.co.uk/Audible-Membership/dp/B00OPA2XFG?actionCode=AMN30DFT1Bk06604291990WX&tag=aborderprince-21
🔴 15-25% Discount on Warhammer and other games at Element Games: http://elementgames.co.uk/?d=10218
🔴 Head over to Humble Bundle for some great deals on stuff: https://www.humblebundle.com/?partner=aborderprince
--------------------Support the Channel-------------------------
🔴Become a channel member: https://www.youtube.com/channel/UCz-zxjO6L6FpypwA2iyQ4pg/join
🔴 Become a patron at Patreon: https://www.patreon.com/user?u=5191748
🔴 Support of SubscribeStar: https://www.subscribestar.com/aborderprince40k
🔴PayPal donations if you feel like it: paypal.me/AborderPrince
🔴 Crypto currency addresses
Bitcoin: bc1q3dunc0vr5mzx8deagp26klfpfzt2sraqzycja9
Etherium: 0xEd4D361749DBFbfbe790788498D18405E3dDB36D
Cardano: addr1qyed3yz5z5h3rlkntvy63q6xylz7sj6jz4jfy36d8zvys9ejmzg9g9f0z8ldxkcf4zp5vf79ap94y9tyjfr56wycfqtsn57yd5
Polkadot: 14dz26CHd5JKU8tL5WK69GCUVs4nrJCcre4nuJh7fSef25bQ
Chainlink: 0xEd4D361749DBFbfbe790788498D18405E3dDB36D
Uniswap: 0xEd4D361749DBFbfbe790788498D18405E3dDB36D
Litecoin: LSmMctvV4gsSe2HwtG3gcEs9vn1rBhEdiQ
Tezos: tz1ZXNYgmY3ZzmYJotv6K7cJfj78eCAwAnRh
Doge: D8MYT1GcgA2U5hziGmNUGZci3d5HNXA9c1
------------------------Social Media-----------------------------
Instagram: https://www.instagram.com/aborderprince/
Twitch: https://www.twitch.tv/aborderprince
Logo art Empyronaut: https://www.deviantart.com/empyronaut
Intro Pavo Karalić: https://egoprime.artstation.com/