Episodes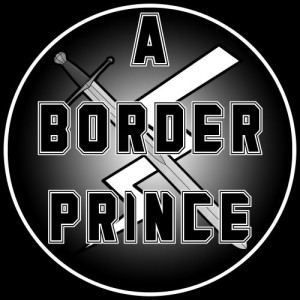 Thursday Jun 24, 2021
Thursday Jun 24, 2021
Warhammer 40k Audio: Redemption on Dal'yth by Phil Kelly (Tau / Farsight story)
#WARHAMMER #TAU #FARSIGHT

Excellent short story concerning on of the early people in Commander Farisghts life. Brilliant action loved it. 

If you want more Phil Kelly Tau action i recommend these books or audiobooks. 

Blades of Damocles: https://amzn.to/3eUQID4
War of Secrets (TAU GOD BOOK): https://amzn.to/3yft5wR
Damocles (multi authors): https://amzn.to/3f2SdPX
Farsight Crisis of Faith: https://amzn.to/3fr8r4i

Most of these are available on Audible are part of a free trial using my link here:
https://www.amazon.co.uk/Audible-Membership/dp/B00OPA2XFG?actionCode=AMN30DFT1Bk06604291990WX&tag=aborderprince-21
Thanks! Emperor Protects!
-----------------------Affiliate links-----------------------------
🔴 You can get an audiobook here at Audible for free following my affiliate link which helps me: https://www.amazon.co.uk/Audible-Membership/dp/B00OPA2XFG?actionCode=AMN30DFT1Bk06604291990WX&tag=aborderprince-21
🔴 15-25% Discount on Warhammer and other games at Element Games: http://elementgames.co.uk/?d=10218
🔴 Head over to Humble Bundle for some great deals on stuff: https://www.humblebundle.com/?partner=aborderprince
--------------------Support the Channel-------------------------
🔴Become a channel member: https://www.youtube.com/channel/UCz-zxjO6L6FpypwA2iyQ4pg/join
🔴 Become a patron at Patreon: https://www.patreon.com/user?u=5191748
🔴 Support of SubscribeStar: https://www.subscribestar.com/aborderprince40k
🔴PayPal donations if you feel like it: paypal.me/AborderPrince
------------------------Social Media-----------------------------
Instagram: https://www.instagram.com/aborderprince/
Blog: https://aborderprince.wordpress.com/blog/
Twitch: https://www.twitch.tv/aborderprince
Facebook: https://www.facebook.com/aborderprince
Minds: https://www.minds.com/Aborderprince
Logo art Empyronaut: https://www.deviantart.com/empyronaut
Intro Pavo Karalić: https://egoprime.artstation.com/